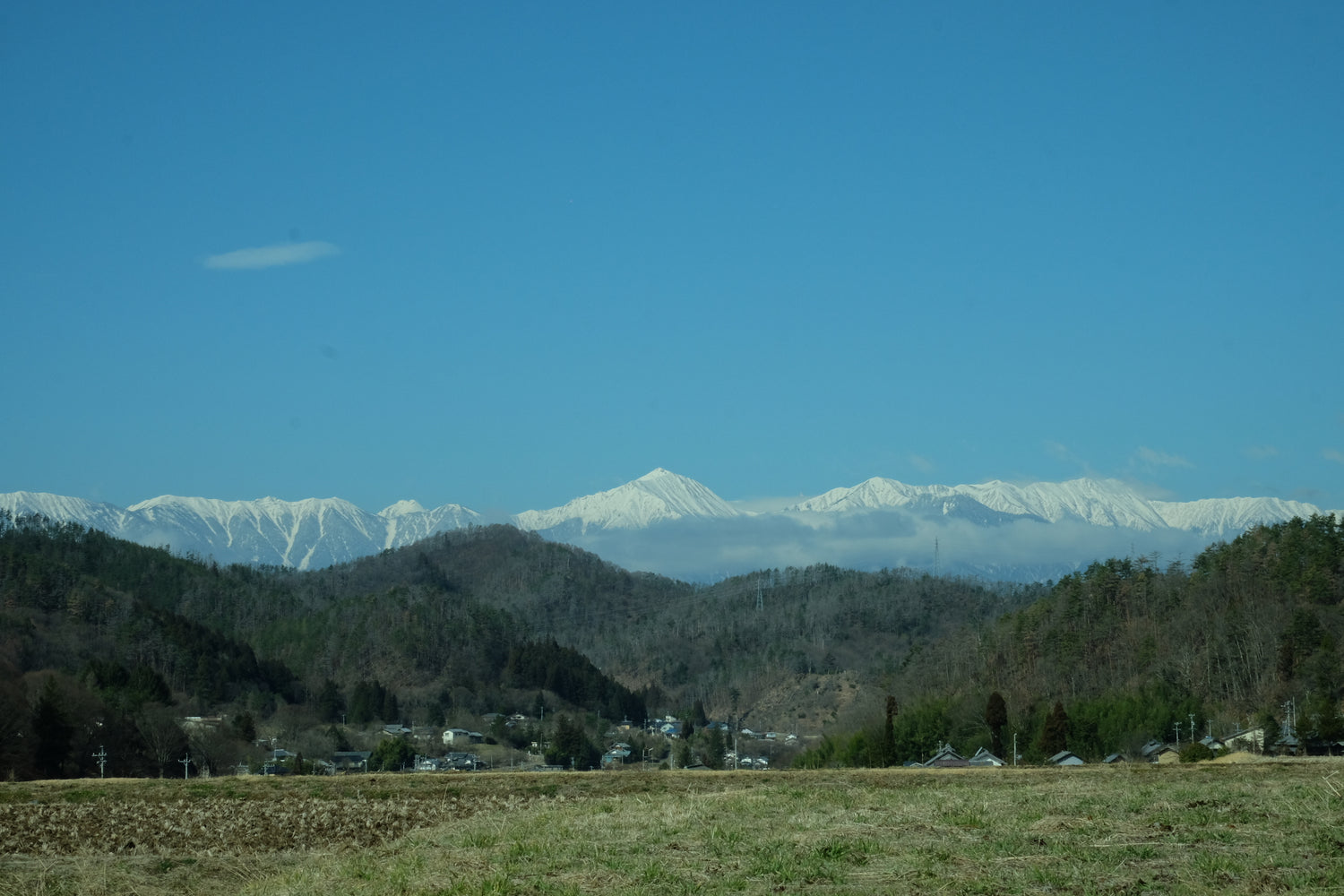 About our farm
Based in Shiga area on the outskirts of Matsumoto City, Nagano Prefecture, our farm is surrounded by beautiful satoyama mountains (we are about 800 meters above sea level).   
Click here for details of our farm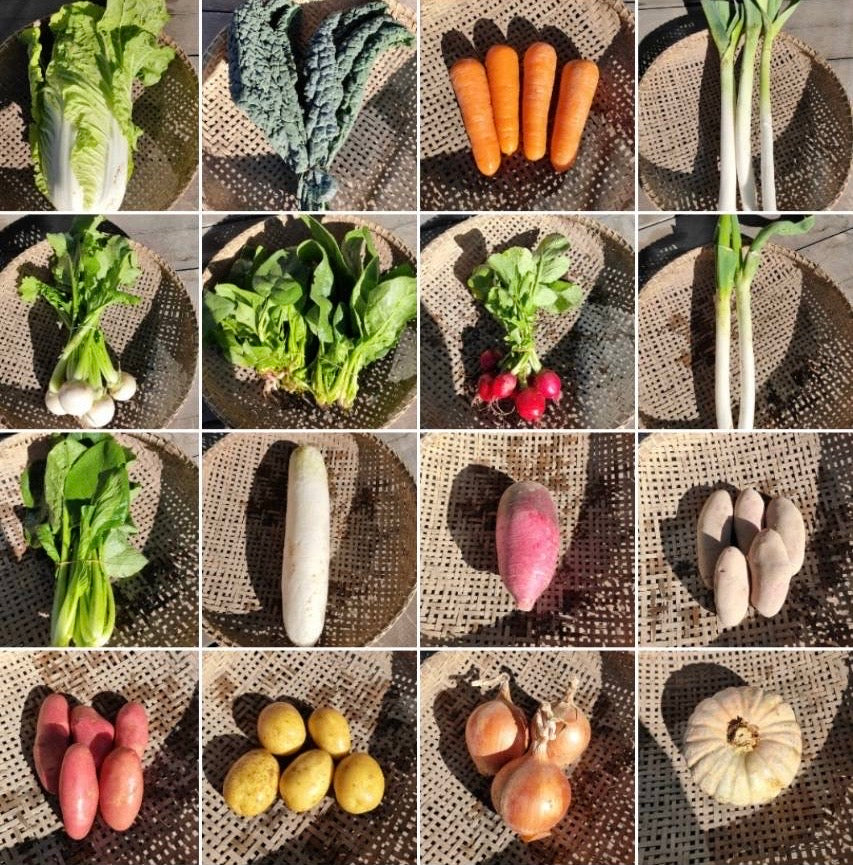 About our vegetables
Our organic (not certified) vegetables are chemical-free. We are switching to no-tillage farming to minimize soil disturbance to enhance soil health because having good soil health is absolutely critical to growing healthy & tasty produce. We grow about 40 different types of vegetables, from fresh leaf greens in spring to hearty root vegetables in winter.
Click here to purchase
Local delivery (Matsumoto City, Azumino City and surrounding regions)
We also deliver to Matsumoto, Azumino and surrounding area residents at a discounted delivery fee.  In addition to farm box subscription deliveries, we also deliver to restaurants and natural food stores.   Please contact us for details after reading delivery area and day of the week .
Contact Us